Jan Bell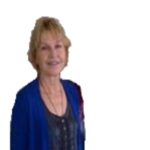 Description:
Sometimes different influences can keep us 'stuck ',in patterns of thinking ,feeling and 'being', which impact on how we function in our lives. This can be related to stress, trauma, relational and environmental factors and /or historical incidents that continue to present throughout our lives.
I am a registered Social Worker with extensive experience in the areas of Family Therapy, Supervision, Child and Adolescent Mental Health and working with those with addictions .
My training is inclusive of working with individual, family and agency systems with a holistic approach toward health and wellbeing.
I work with individuals, couples and families to enhance wellness and strengthen connections both within and without .I offer you respect and dignity and work in partnership to facilitate sustainable change.
My belief is – we are all resourced within our natural ecologies to create our own solutions. With guidance, redirection and the development of new skills we create new opportunities and experience.
Finding the right 'fit 'when looking for someone to help with guidance, direction and/or just to help 'figure stuff out' is important .You are welcome to contact me to discuss ways we can best work together.
Send Message to listing owner
Listing Title: Jan Bell