Spiritual Artist/Medium
Sharon is a natural born Psychic & Healer from Nelson, she is based in Te Puke.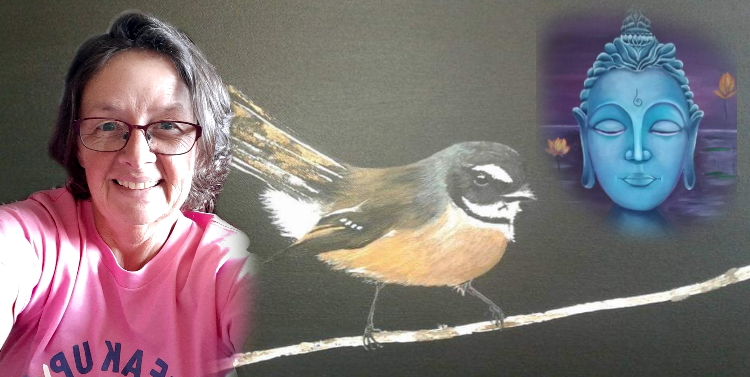 Sharon's modalities are spiritual Artworks personally designed to embrace healing through connecting with Spirit by intuitive automatic writing and visions,which are honest and healing in nature.
Her energy work, using pendulums, as guiding tools to connect with mind, body, soul and spirit are unique.
These connections bring about holistic mindfulness healing which is channelled through souls and spiritual energies.
As a Reiki healer level 3, Sharon uses Healing with pendulums and Artworks.
This modality uses Healing Energy to help move blocks, trauma,negative energy and promotes holistic healing.
Sharon runs her own Facebook page where she offers free mini readings and products for eg, steampunk pendulums and wooden pendulums, Viking Runes and Oracle card readings and spiritual artworks.
Sharon is an approved Oracle card reader for Toni Carmine Salerno oracle cards.
Sharon reads Viking Runes designed by her husband Ross Connolly timber artist Rune readings are a wisdom from ancient times, Sharon enjoys bringing ancient messages through for people.
Contact her today and enjoy a diverse spiritual experience.
Sharon Connolly
027 3962019