Energy Healer / Reiki Practitioner
Practitioner of the modalities:
– Reiki (Traditional Usui Reiki Level Three)
– Access Bars
– Access Energetic Facelift
​Phillip is interested in helping as many people as possible to improve their health and empower themselves.
​He began Traditional Usui Reiki training in May 2017 and is currently at Level Three with several hundred treatments of experience.
​Phillip lives in Tauranga, New Zealand
​His other interests are – health and fitness, time in nature / bush walks, personal development, dancing social Argentine Tango, regular donations to Barnardos NZ Childrens Charity and NZ Heart Foundation
Phillip Bolten
Phone: 0204 0133 414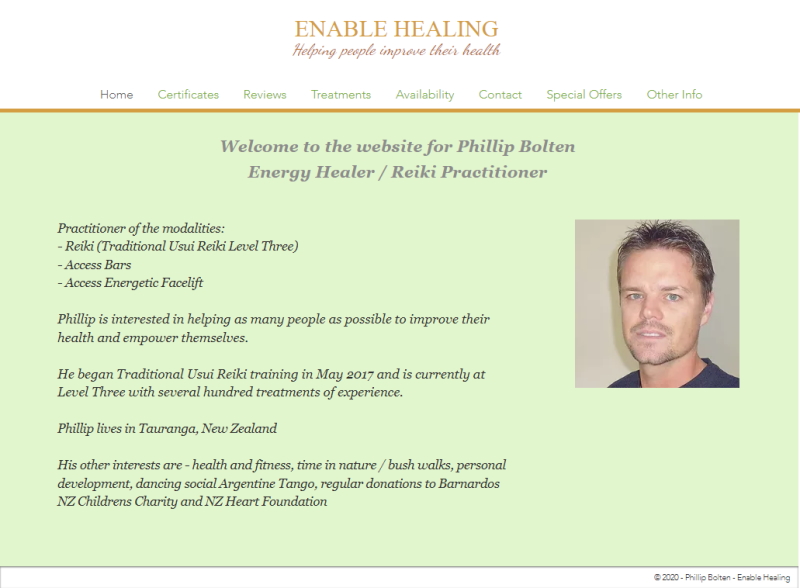 Please feel free to contact me –
with any questions you have, or to book an appointment,
either by phone call or text, or email,
and I will respond as soon as possible.