Welcome to the website for Energy Healer – Phillip Bolten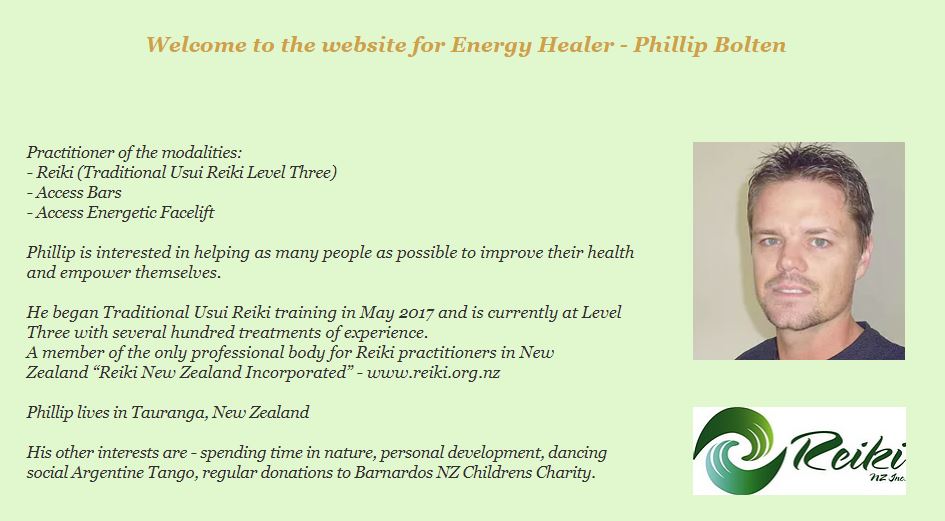 https://www.enablehealing.co.nz/
Practitioner of the modalities:
– Reiki (Traditional Usui Reiki Level Three)
– Access Bars
– Access Energetic Facelift
​Phillip is interested in helping as many people as possible to improve their health and empower themselves.
​He began Traditional Usui Reiki training in May 2017 and is currently at Level Three with several hundred treatments of experience.
A member of the only professional body for Reiki practitioners in New Zealand "Reiki New Zealand Incorporated" – www.reiki.org.nz
​Phillip lives in Tauranga, New Zealand
​His other interests are – spending time in nature, personal development, dancing social Argentine Tango, regular donations to Barnardos NZ Childrens Charity.