Editorial by Bahai Faith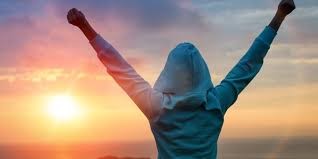 Peace is light whereas war is darkness. Peace is life; war is death. Peace is guidance; war is error. Peace is the foundation of God; war is a satanic institution. Peace is the illumination of the world of humanity; war is the destroyer of human foundations. When we consider outcomes in the world of existence, we find that peace and fellowship are factors of upbuilding and betterment, whereas war and strife are the causes of destruction and disintegration. All created things are expressions of the affinity and cohesion of elementary substances, and non-existence is the absence of their attraction and agreement.
Various elements unite harmoniously in composition but when these elements become discordant, repelling each other, decomposition and non-existence result. Everything partakes of this nature and is subject to this principle, for the creative foundation in all its degrees and kingdoms is an expression or outcome of love. Consider the restlessness and agitation of the human world today because of war. Peace is health and construction; war is disease and dissolution.
When the banner of truth is raised, peace becomes the cause of the welfare and advancement of the human world.

In all cycles and ages, war has been a factor of derangement and discomfort, whereas peace and brotherhood have brought security and consideration of human interests. This distinction is especially pronounced in the present world conditions, for warfare in former centuries had not attained the degree of savagery and destructiveness which now characterises it. According to an intrinsic law, all phenomena of being attain to a summit and degree of consummation, after which a new order and condition is established. As the instruments and science of war have reached the degree of thoroughness and proficiency, it is hoped that the transformation of the human world is at hand and that all the energies and inventions of man will be utilised in promoting the interests of peace and brotherhood.
Abd'ulBaha,Baha'i Faith D