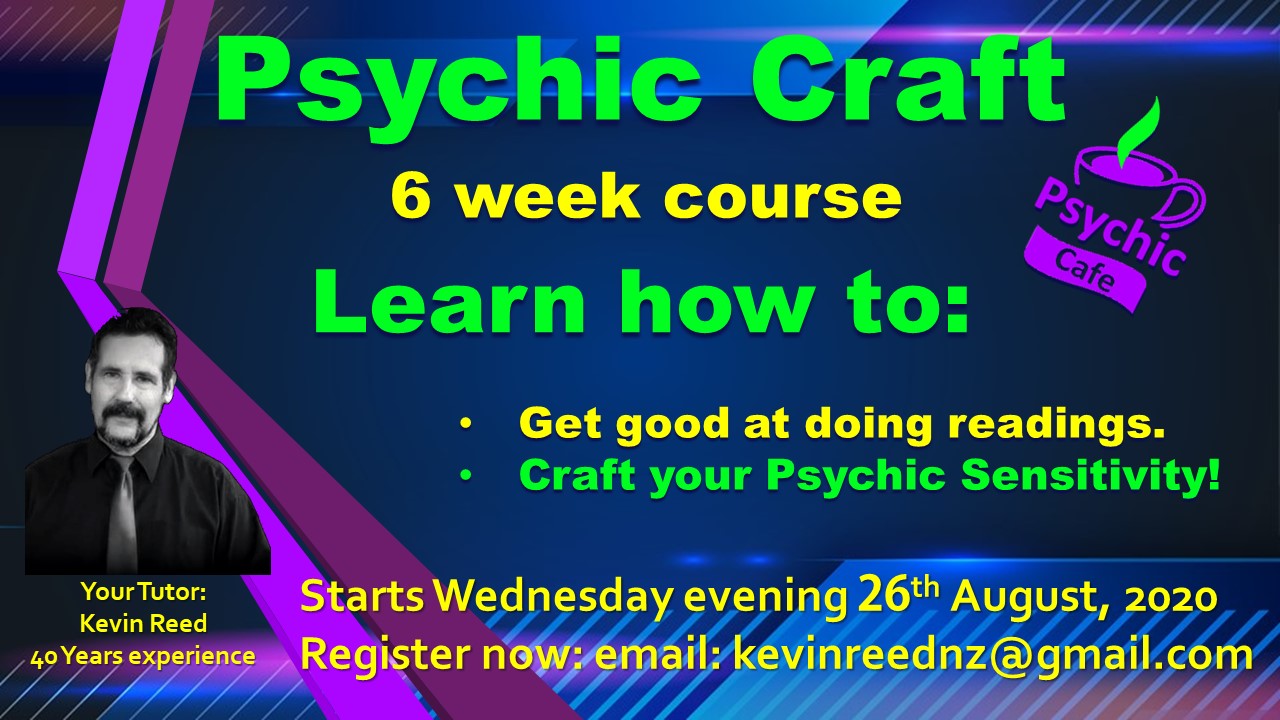 Date
26 Aug 2020
Expired!
Time
7:00 pm - 9:00 pm
Cost
$20 per night pay as you go
Psychic Readings 6 week course starts!
I have been teaching Spirituality and Psychic Crafts for many years and over this time have watched the 'art' adapt and reflect ever changing times. In the process, it appears to me that the skill of how to do readings has been lost.
My objective is to make friends and also re-introduce some integrity and standards in the art of Psychic Readings. Certainly, you will learn heaps and your psychic/sensitivity is sure to increase.
Unlike most courses, I can offer you something unique – usually you do a course and then at the end of it you are left on your own. But not for this course. At the end of it, if you want to practice your art and get more involved in the Spiritual community, then I can facilitate that with the Psychic Café.
It starts on Wednesday evening, 26th of August (this month) – just a couple of weeks away – and runs for 6 weeks.
I run the course from my home, I provide all your notes, chocolate fish and refreshments afterwards. You don't need to bring anything but a smile.
Class starts at 7pm, be there before this time if possible. It finishes at 9pm and you are all welcome to stay behind for a coffee and chat if you wish.
It costs $20 each night, pay as you go. This is very affordable considering some alternatives out there.
Anyways, as a teaser – Subjects covered include: Auras, Tarot, Clairvoyance and more…a touch of Mediumship!
So, looking forward to meeting you, if you choose to register.
It is important you confirm that you will be here, as there are limited spaces for the class.
Thanking you kindly and hopefully. see you Wednesday the 26th!
Blessed be
Kevin.
PS Could you please let me know what your email address is, for my records and if I need to get in touch. Thank you.