by Become A Nanny: If you own one of Apple's popular iPhone devices, you already know that its capabilities extend far beyond those of a mere phone.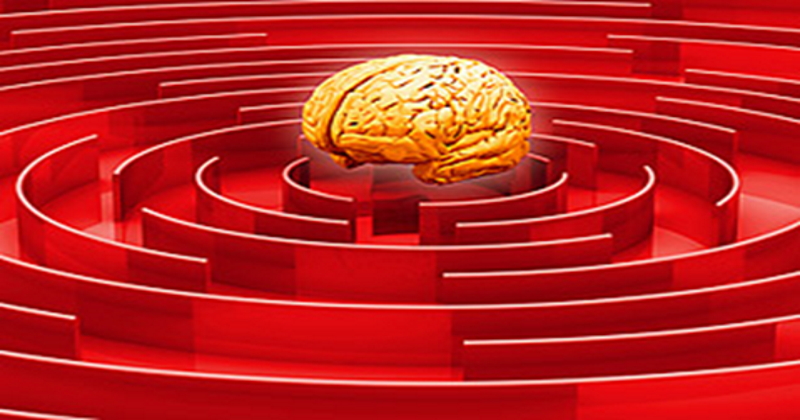 Thanks to the power of the iPhone and the talent of the many developers that stock the App Store with apps, many of life's most tedious and cumbersome tasks can be managed in an efficient, time-saving manner. What you may not have realized, however, is that your iPhone may be able to actually boost your brainpower! These 10 apps are great brain-training apps that are purported to increase brain function, actually making you smarter!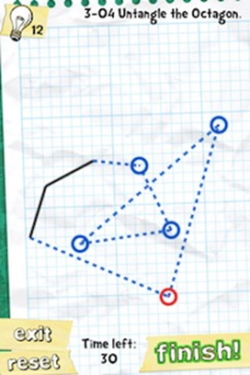 Brain Bomb – Brain Bomb is a free app with relatively high reviews, purporting to be filled with games so difficult that only 1% of the population can solve them all. Whether claims regarding the puzzles' complexity may be a bit exaggerated, they do actively help to improve your memory, lateral thinking skills, reaction time and visual judgment.
Math vs. Brain – With a variety of math-related questions designed to stimulate your brain and a system that rewards you for accurate answers with stars that can be used to unlock solutions for more difficult questions down the road, this free app is a fun way to bring back those mathematical methods that may be getting dusty from years of neglect.
Clockwork Brain – Challenge your Mind with Fun Puzzles! – The brain teasers in this game are designed to test your memory, along with cognitive visual, spatial, logic, language and mathematic abilities. Free of charge, Clockwork Brain presents those puzzles in a beautifully-rendered setting heavily inspired by Steampunk trends. You can even earn tokens within the game that can be used to play Premium Games for free!
Brain Games 2 – With five games designed to focus on testing and boosting your logical thinking skills, this free app is easy to navigate, even if the answers themselves aren't always easy to come by. You can track your performance through timed games, each of which contain several levels of difficulty.
Charge Your Brain HD – Charge Your Brain is a free app that claims to boost the brain function of both kids and adult alike, with varying difficulty levels of games that focus on image recognition abilities, response speeds, logical thinking skills, object comparison skills, searching and math skills, and your memory's ability to recall facts.
10Plus – When kids play 10Plus, they're actively improving their ability to count and add, finding numbers within a grid that will add up to 10. Adults who have already mastered their counting skills can boost brain function by rushing to find the correct solutions. Integration with Apple's Game Center allows you to compete with your own high score or play against players from around the globe.
Lumosity Brain Trainer – Used by more than 20 million people around the world, the free brain training app from Lumosity is backed by solid scientific research by leading neuroscientists from Stanford, UCSF and Berkeley universities. The first five sessions of Lumosity Brain Trainer are free, with the remainder available only to Lumosity subscribers.
Brain Fitness Pro – The New York Times called the $3.99 Brain Fitness Pro app "boot camp for the brain," and PC Magazine names it one of their Top Ten Gift Picks. The brain exercises included with Brain Fitness Pro can boost your IQ, improve your ability to focus and recall facts, increase standardized test scores, and restore lost brain function as a result of aging or injury, according to the developers.
Brain Power | AmbiScience™ • Binaural & Isochronic Ambient Mind Utility – A bundle pack of three apps from the Tesla Audio Sciences development group, this download allows you to access the exclusive AmbiScience™ technology that is purported to boost brain frequencies in order to support training, relaxation or meditation. There are also 11 ambient tracks and three noise tracks for your listening pleasure, which help you block out distracting sounds to focus on boosting your intellect.
Brain Challenge™ – With 43 mini-games to support visual, memory, logic, math and focus training, Gameloft's $4.99 Brain Challenge™ app is marketed as not only a brain-training tool, but also one for busting stress and preventing future anxiety.
These apps can help you grow intellectually, but it doesn't take a genius to know that using them while driving isn't smart at all. Save your brain-stretching smartphone use for a time when you're on solid ground, no matter how boring your morning commute may be. Keep yourself and those around you safe by never distracting yourself with emails, text messages or app use while you're on the road.