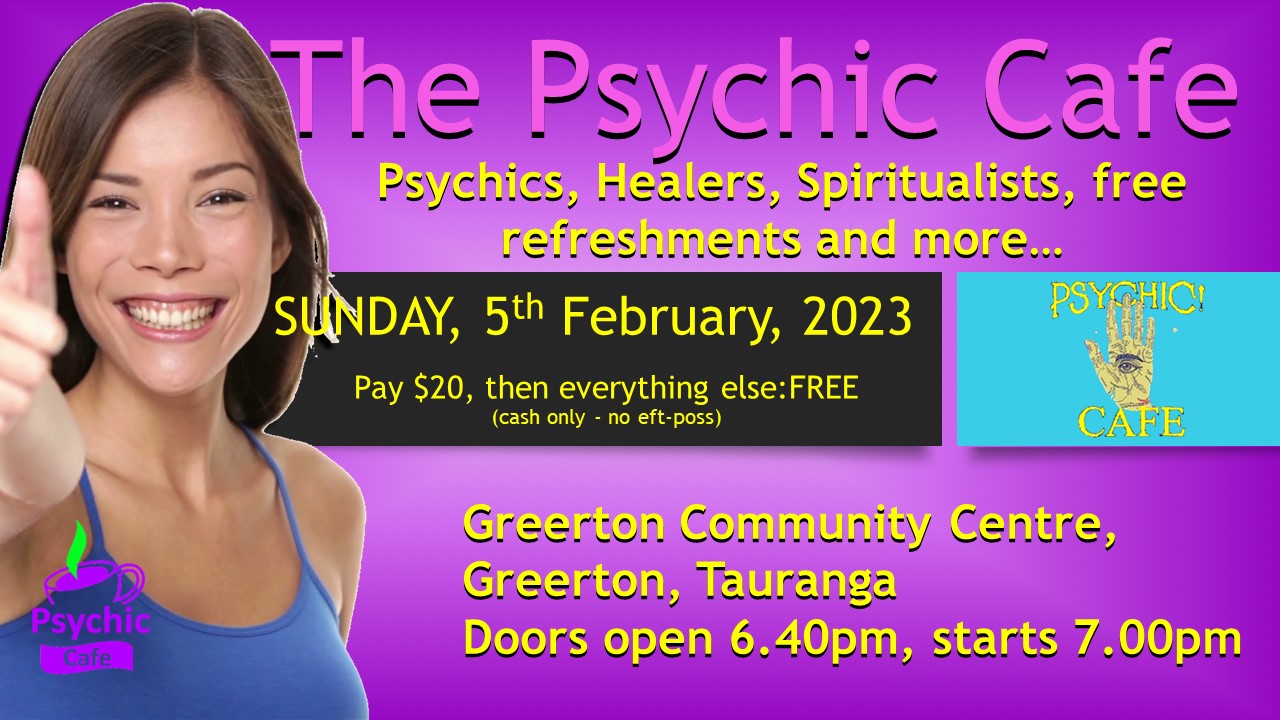 Date
05 Feb 2023
Expired!
2023 WE ARE BACK!!!! February 5th, 2023!!!
Yes, it's 2023 and we are back. Better and stronger with a few changes for your benefit.
If you have not been, then this is your time to check us out.
Up to 25 Psychics and Healers, free refreshments and all for a 'one-time only' entry of $20.
That's right – just $20 covers EVERYTHING.
After that, see who you want, experience what you will and enjoy what you can 😊
Child friendly, cash entry (no Eft-Pos) and  Local Practitioners (No outsiders) 🙂
Let's leave 2022 behind and embrace 2023