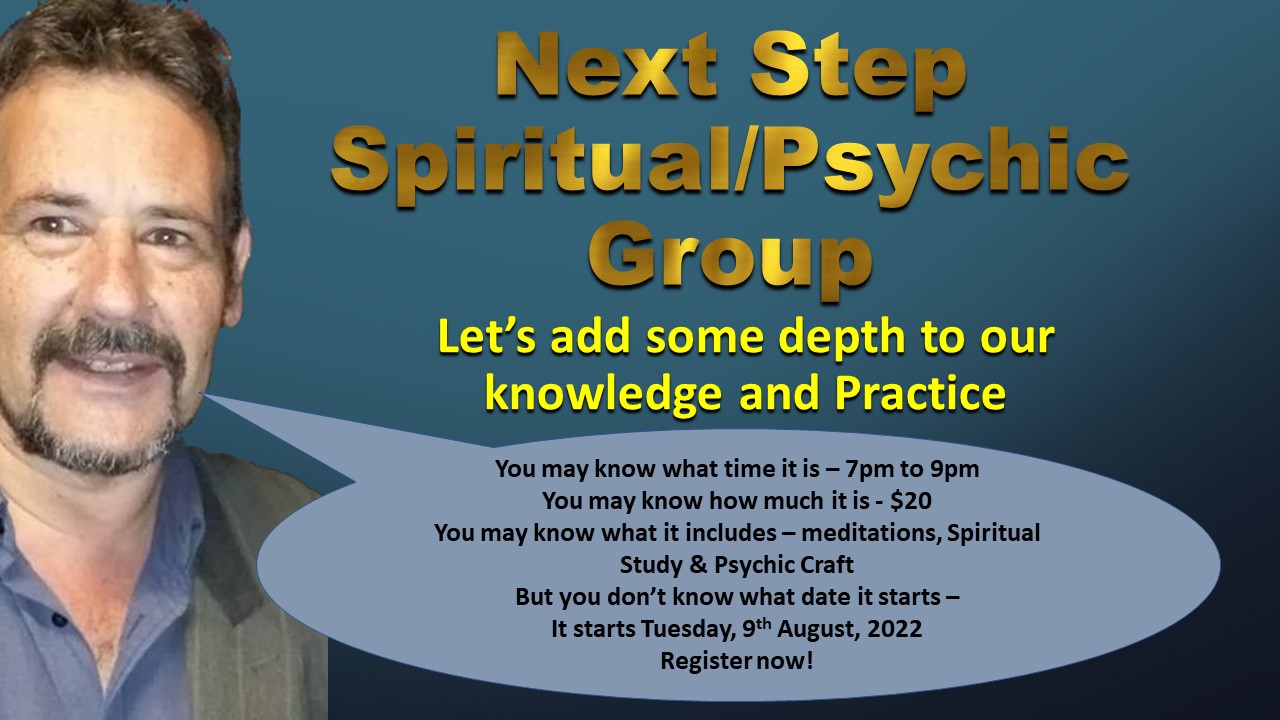 Date
09 Aug 2022
Expired!
The Next Step – Spiritual Meditation and Psychic Class/Group
Starting in a couple of weeks – a regular place to meet for Meditation, Spiritual Study and Psychic Craft. A place to be with like-minds and a place to follow your passion, increase your knowledge and tune your skills.
Register now. message or email.. limited space available…Oh and free chocolate fish served every 'meet' Thank you. Cheers. Kevin.