Weekly Astrology Forecast For All Signs April 12th 2021

Weekly Astrology Forecast For All Signs April 12th 2021
By our astrologer Elena
Aries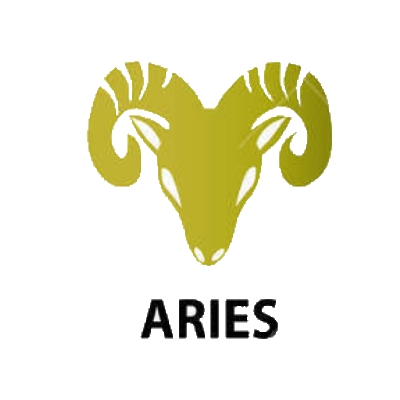 Get ready for goal centered action
Talk + playbook + game = getting what you want
Happy new astro year. Happy fierce new you, Aries!
Your new year starts here with this week's new Moon in your sign on the 12th. It entangles with Venus also in your 1st so this links to a love – something or someone.
The Sun's entry into your sign is always the beginning of the astrological new year. For you however, no matter when your birthday falls, your new cycle always begins with the new Moon. Remember, you are the sign of action. So, setting something new in motion – around a goal, ambition, desire, idea, is what you will feel a soul call to begin. Especially as the Sun sextiles ruler Mars in your 3rd the following day. You're feeling fierce, fine and unstoppable.
Goal Getting Moves Go Bolder!
Venus's entry into its ruling 2nd and Mercury meeting Ceres in your 1st on the 14th, sees you determining your priorities for this cycle from the 14th. Help, assistance and people power in other words. Mercury in your 1st acts as go-between this week. Ruler Mars's trine to Jupiter sets you on a definitive course towards something you want on the 17th. While Mercury in your sign is poised between them. You've got both the talk and the game now, Aries. Feeling you have a goal, a true purpose and not just that, the means to achieve it sets you on a bolder, braver new course this week.
In a nutshell: This is your week to begin something new. The new Moon in your 1st marks the beginning of an important new cycle. Which you get to initiate. Get claiming your passion and your purpose, Aries.
Taurus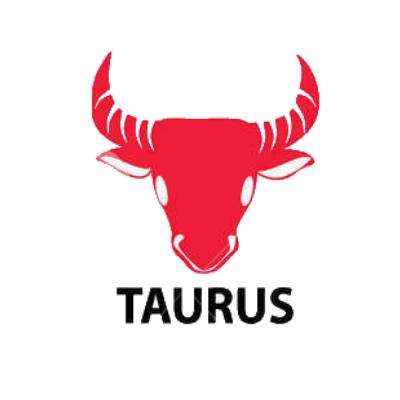 Practice self-care
You in the spotlight, dreams backstage!
Boost your power to attract
Ruler Venus lands in your 1st on the 14th and once it does, its time for a fresh focus on you ahead of the Sun's arrival next week. How's that self-care going, Taurus? If you've been neglecting you in favour of others, now is the time to shift your focus. Venus's arrival in your 1st always brings you a cycle of attraction. But to attract it, you have to feel aligned to it. Ask what you need to do to recapture that energy now.
This week's new Moon in Aries could see you initiating something involving working behind the scenes, linked to your past, or take a deep dive into those soul needs. Again, this is linked to self-care too. Following your dreams. Time spent getting clear about these and using visualization and meditation techniques will really boost your ability to manifest these at the time of the new Moon in here (12th). So, take that time to unplug if needed.
Tap Into The Power Of Keeping Things In The Dark – For Now
Also, you may want to keep your plans to yourself for now. These are delicate seeds you are planting and not everyone may understand what you are trying to do. This is an important new Moon for you, especially when it comes to understanding what you need or healing wounds from your past. It falls conjunct your ruler Venus, still in your 12th on this day. Practice forgiveness, empathy and understanding. Especially towards yourself.
Despite this inner pull towards what you need to sustain your soul and live your purpose, you are very much 'on show' this week. So another good reason to look to self-care as others are watching even if it's at a distance. Ruler Venus's arrival in your 1st on the 14th is all about working your image, brand, appearance and message. And adding extra gorgeousification in your own way if needed.
After getting your priorities clear the alignments between Mars in your 2nd, Jupiter in your 10th and Mercury in your 12th points to recognition for being true to what's most important. This can be a spiritual as well as a material goal. All that matters is that it holds the key to your deeper purpose and path.
In a nutshell: Ruler Venus arrives in your 1st allowing you to create your ultimate best impression. Working this week for you is the new Moon – also conjunct Venus. It's all about what you show – and what you keep hidden, Taurus.
Gemini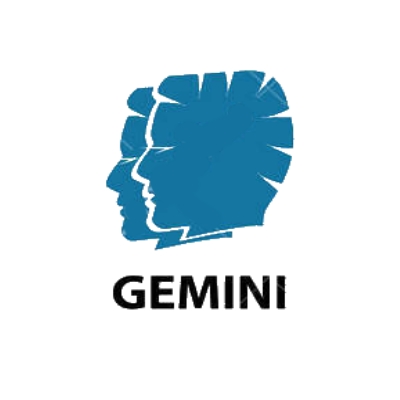 Do the work of being you
Make a wish
Three C's seal the deal on love
While the Taureans next door mull deeply about their purpose and the meaning of life, you are just getting on with it now, Gemini. Don't worry. Your time of inner contemplation is coming. For now however, it's all about pro-actively creating your best life. And while you may have to work within certain restrictions, you will make the most of what you have this week.
Passion and drive are high as is your confidence and ability to attract with Mars in your 1st. Just ensure you look deeper than just the sheer hotness level when it comes to love if you want it to last. Mars can draw someone to us because we radiate such sexy, self-assurance that is hard not to miss! Yes, even on-line you'll project this. And yes, they can be smoking hot in return.
Go For Compatibility As Well As Chemistry
But with Mars it can fizzle out as fast as it seared into meltdown territory unless there is more to underpin it. Also, avoid getting into disagreements over differing points of view or ideas now. It quite simply is a waste of your energy, Gemini. The three C's you need to have are compatibility, chemistry and connection now.
Drive Your Destiny
Mars in your 1st hands you the gift of decision making and the ability to drive your destiny where you wish. Just combine this with the new Moon in your 11th – house of goals and the future. And you have the tools to direct your future exactly where you want it to go. This new Moon (12th), falls conjunct Venus in here. Make a wish as this should bring in people and opportunities who can help you attain what you set out to do. However, as Venus shifts into your 12th from the 14th, be prepared to relinquish stuff from your past in order to do this.
Ruler Mercury also in your 11th, acts as go-between this week as far as expansion and lucky breaks go. Luck is not just something that 'happens'. It is a quantum force we can harness. We do this by taking action (Mars). So, when Mercury gets in between the Mars/Jupiter trine on the 17th, understand this could well bring luck flowing your way. Provided you do something.
How And Where?
Understand friends come with benefits now so start with your group, professional and social networks and extend out from there. Jupiter is in its ruling house in your chart so its ability to channel opportunities your way is as big as the fat planet itself. If you've thought 'Fat chance!' in the past – yes, that too, Aquarius. Big up those expectations. And your ability to act and attract.
In a nutshell: A new Moon in your 11th sets a new goal or wish cycle in motion. When it comes to love add up the 'C's. You need three – chemistry, compatibility and connection for it to go the distance, Gemini.
Cancer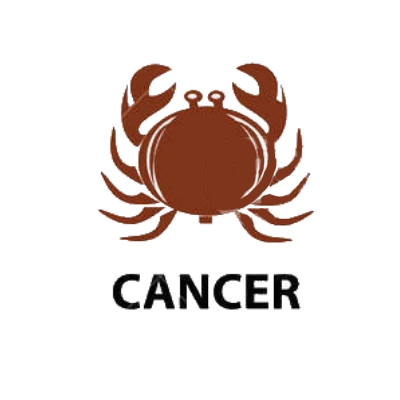 Own your story
Define what success means for you
Get ready for a group love-in experience!
Let's talk path and purpose. People look at our 10th house and tend to associate this purely with our career and what we can achieve in worldly terms. But there's another element to this house. And that's soul path and purpose. Spiritual attainment and achievement. Being an intuitive sign, you understand there is more than one kind of success to aim for. This week marks the start of a fresh chapter in your personal success story. And it's for you to write and define.
So, as the new Moon appears in your 10th on the 12th, think success your way. Not someone else's idea of what a successful person is. This can also be applied to love. The 10th rules our partner's status as well as our relationship status. As in married, coupled-up, single, divorced etc. The new Moon falls conjunct Venus in here telling you that success story emerging could just as easily be about love as it could be about making all the right career moves.
Connections Fuel Your Love Experience
Venus will be on the move shortly after and lighting up your house of friend, groups, associations and networks. Think the love of friends and friends who bring benefits your way. This is not however, a romantic placement for Venus. But it's all love don't forget!
Change also swirls around you this week. The positive kind that aiming for something higher and then making a follow through brings you. Just understand that Mars in your 12th hands you two things: peak energy and desire and also the ability to see things and people as they truly are. Not how you imagined they were.
Moving onwards, upwards and away from something may be one outcome you are looking at. As could be rewards for simply staying on course or being true to yourself, Cancer. Mars and Jupiter trine on the 17th while Mercury sextiles both. Big changes or moves bring bigger benefits. As does saying or acting on your truth.
In a nutshell: Aim higher this week and in whatever way seems right for you, Cancer. A status setting new Moon and Venus enhance your reputation. Set new trajectories in both career and love now.
Leo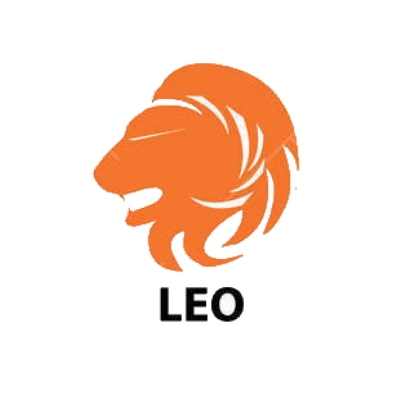 Dare to go in a different direction
Start small but aim big
Friendzone no more
Remember the lesson from your monthly forecast: Planets love being in your 9th house. This is the space where they have room to express themselves. To work their magic. All without restraint. The only way we can limit or block them is via our own thoughts or clinging to our comfort zone. So, this week's new Moon hack is simple: ditch it.
Venture out into new territory. If this is not a real world possibility now, then via your imagination. But set real goals around this for your future. The new Moon also falls conjunct Venus in here. This adds that extra special pinch of adventurous desire to the mix. So, don't go for it unless you really, really want it. Half-hearted attempts over something that's hardly worth leaving your couch over simple won't do. Think big loves and big experiences.
Get Set To Amaze
Your ruler remains in here along with Mercury, Ceres and Chiron. So, start something unexpected, different, daring and outrageous. Take that step you may have thought about but never imagined you would. For real.
Themes that may fuel this desire for exploration or expansion are travel – real and in the mind, the law, study, books, publishing, writing, mass media, the internet, sports, the outdoors, religion and philosophy. You can also engage a new cycle of luck around your future plans too. And that big love includes the one-to-one version.
Jupiter is the ruler of your 9th and from your 7th of partners, aligns to passionate Mars in your 11th of friendships and the future. Playing Cupid is Mercury in your 9th on the 17th. Someone you meet – even via your existing circle, could turn out to be more than a friend. Or some of you could escape that friendzone. Just remember, something can start small this week, but end up being bigger or taking you further, than you ever imagined.
In a nutshell: Get ready to amaze – possibly even yourself. Dare to try something new and outrageous. What starts as a friendship could turn into so much more. Suspend everything but belief in yourself this week.
Virgo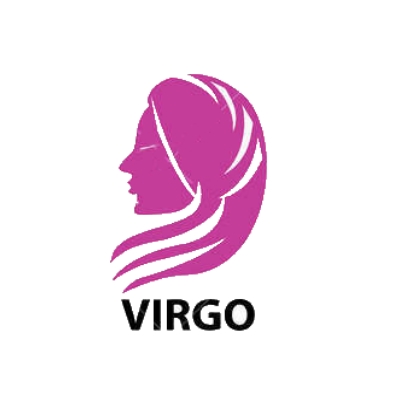 Get serious about those assets
Go deep and start change from within
Change your beliefs around what you can do
Ditch those fears and self-imposed limitations this week, Virgo. Know you are more than even you have given yourself credit for. And leave underestimating yourself (or those who do) far behind.
This week's new Moon in your 8th is all about the deal which changes everything, Virgo. This can be with someone else – anyone from that bae to your bank manager. Or it can just be one you make with yourself but is nonetheless binding. Transcending limitations or anything that has felt restrictive, confining or has exerted far too much control over your thoughts and emotions for far too long is possible now. Setting a lighter, freer more authentic you finally free.
Get Ready To Engage Change
This new Moon joins with Venus promising a game changer around money, assets, something you share or just you changing how you react to something. And therefore changing it for keeps. You could experience the reality around the saying that if we want to change our outer world, we have to change within. And it's usually only a thought we need to change.
Change clears the way for something bigger, freer and more aligned to the true you once Venus lands in your 9th from the 14th. Think a bigger version of love.
Ruler Mercury rules contracts and also yes, your mind and ideas. This week sees it super-charge the trine between Mars in your success and status sector and Jupiter in your 6th of all things Virgo ruled. See Mercury has your ultimate life coach to change something up, Mars as your confidence builder and Jupiter as the remover of any final barriers that exist between you and the changes you want to see. If you stick with what you know, you'll never discover just how far you can go – or what you are capable of. So, change your ideas around all of this. This is the week to do it.
In a nutshell: A bigger, freer love experience that accepts you for who you are? If you want it, you gotta clear the way for it, baby. So, direct change and clear the way for love your way, Virgo.
Libra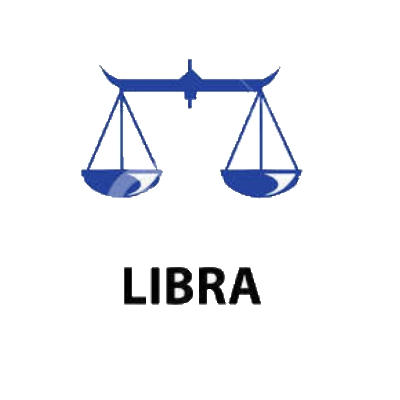 Get ready for new duo dynamics
No more excuses for half-baked love
No risk – no win, Libra!
If you've read your monthly forecast and the section governing this week, then you know this is your 'Start in the Name of Love' week. It's one of the most powerful new beginnings around relating, duos and double acts you will see this year.
However, will you do anything for love? No. You are beginning this new cycle of relating with a freshly minted set of values. So, love, lovers and outcomes must align to these. Staring on the 12th when the new Moon in your 7th appears conjunct ruler Venus. You've a wonderful openness about you when it comes to welcoming new love in, or simply treating this time as a new beginning with an existing relationship.
Above all however, please stay connected to your values. When ruler Venus exits here on the 14th, it wants you to remain true to these. Making excuses for someone's bad behaviour or broken promises, doubting your own feelings or being made to so you do nothing – all red flags now. Waved by Mars in your 9th.
For most of you however, this week should mark a fresh start or the emergence of a significant new relationship where balance, harmony and togetherness grow from shared truth and values. You also have Jupiter in your 5th of lovers, children and creative ventures and as I said, Mars in your freedom zone.
The Real Deal – Or No Deal
The 17th fuels passion and a desire for something that sends you soul soaring. Mars trines Jupiter from what is Jupiter's ruling house. Now, under normal circumstances this would indicate a real 'grab your passport' transit. Especially as the 5th rules holidays, Jupiter rules long distance travel and we also have Mercury between these two which also rules journeys and transport.
But there is more than one kind of journey we can embark on. A romantic one. A creative one. Journey towards what we want to see, do, have or experience. Mars boosts your confidence and your 9th and 5th houses are all about luck and taking a chance. And that's what you need to do for love this new Moon week, Libra. Take a chance on it in some way, shape or form. The odds may just be in your favour.
In a nutshell: Love always needs us to take a chance on it. Place your bets this week on a brand new phase when it comes to double acts. Or simply opt for something better. The odds are definitely in your favour, Libra.
Scorpio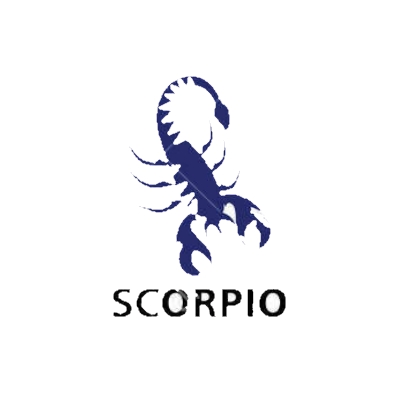 Commit to feel-good changes
Work in the name of love
Cook up a new recipe for relating
Changes around work (paid or unpaid), your habits, routine, diet, exercise or studies have a beneficial knock-on effect on home, family and living arrangements this week, Scorpio. Are you ready for enhancements and the feel-good factor to re-enter your life?
If you've been under the lockdown blues and feeling slightly stir-crazy then the answer is most likely 'Yes'. Looking at your work/lifestyle balance and making changes around this is promised by the new Moon in your 6th on the 12th. If you are seeking to chance jobs or return to the workforce, then now is the time to apply. You have the full support of all the planets in here. Not only does this new Moon come pre-packaged with built-in benefits thanks to it falling conjunct Venus, you also have the Sun, Mercury, Ceres and Chiron in here.
Many of you may be looking at permanent changes around your work or routine now. Or if you are looking to get back into work, the job you may be offered may be hybrid or remote working. There's a feeling of newness and renewal around this. Ancient ruler Mars in your 'other' money house and ruler of all things Scorpionic – your 8th, links to Jupiter in your 4th of home, family and living arrangements, while Mercury sits in between in what is its ruling house. So, take it these changes are here to stay. And benefit you.
Take Care Of The Business Of Love
Love is your fuel, your superpower and your destination now. So, take care of the business of daily business and do the work. You'll feel better but also clear the way for the business of love. Venus's arrival in your 7th is all about that past, present or potential boo. And every kind of double act you can think of. Whether you're looking, got something cooking or already beautifully baked, Venus highlights a new kind of relationship potential now. And based on shared values and two-way flowing duets. So worth clearing that schedule for, Scorpio.
In a nutshell: Factor in changes that are here to stay – and which add up to your long-term benefit, Scorpio. Love is your goal and your superpower this week. And what shifts around home or money, simply supports that.
Sagittarius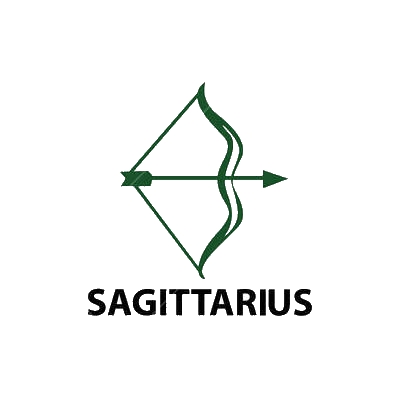 Get serious about what you want from love
Be the magician of playful, effortless flow
Unforgettable? Sure you are!
How about some serious new love, Sag? How about ditching the so-so-hum-drum doldrums for a while? Or simply emerging out of those lockdown shadows and back out into the light? This week's new Moon in your 5th, promises an emerging now from the gloom. Propelling you back out into light, joy and love again.
The new Moon gets pre-packaged with the attraction factor as it falls conjunct Venus. Add to the mix the Sun, Mercury, Ceres and Chiron also in your 5th and feel-the-heat Mars in your 7th. Launching you back out into the flow of life and love again.
Because this house is so stacked until the 14th when Venus shifts into your 6th, everything you do should feel effortless and joyful. Drop the drab (including those thoughts) but maybe just that lockdown leisure wear too, unfurl your colours and shine! I should not need to tell you that lovers (past, present, potential) could feature, babies, children and young people, creativity and anything you do that makes you stand out and others sit up and take note.
Unforgettable
Just like Nat king Cole sang – that's what's you are. And ruler Jupiter wants to acknowledge that as well. The 7th sees Mars make a trine to Jupiter in your 3rd. And at the same time Mercury which rules your 3rd of course, aligns to both. Perhaps playing matchmaker at this point. Your 'match' could be a duo, double act or duet. Or news relating to this. It could even be a new job, working relationship or collaboration or a beautiful friendship. Whatever it is, you're in perfect harmony with it this week, Sag.
In a nutshell: Attraction, flow, romance, joy – the list is long and effortless. This week tells you that love and living is meant to be easy. And if it's not – it just may not be worth your energy, Sag.
Capricorn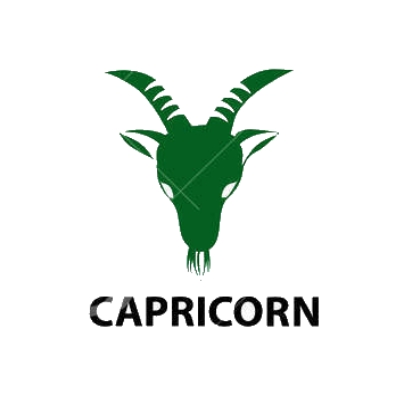 You need more than money buys you
What's your next living journey?
Get a fresh recipe for love
The start of a cycle where you get to be fabulously and uniquely you begins this week, Capricorn. First let's talk about what you can count on.
That's about more than money can buy you as the new Moon shine out of its ruling 4th on the 12th. That's not to say that money won't feature. But it could also be something or someone else that shores up that sense of belonging and security. Who or what is 'nice to come home to' in other words. Home, your apartment, lifestyle, living arrangements, family and yes, income too may feature due to the Moon appearing next to Venus in here. And Venus rules your bank account.
Get Up And Go For Love
It's not just Venus cooking up something for you this week. First, a new recipe for your love life, or around your children if you have them or even something you love to do to express yourself. All possible as Venus sashays into your 5th from the 14th. You are in the mood to change up and charge up that lifestyle now thanks to Mars in your sector of habits, day job and routine. The fact that you can get even the most irksome task done easily and well just seems to hand you the energy and confidence to get more done. You may feel nothing is beyond you.
And other planets reflect your 'get up and go for it' attitude. What you can count on is your own ability to do the work this week. You're here to slay those hearts and minds and the 17th could see you counting up the rewards for those efforts. This day sees Mars trine Jupiter in your money zone. And Mercury in your 4th facilitate the deal these two are making. The result could literally be rewards for a job well done or a new opportunity to make yourself secure in a way you can count on for the long term.
In a nutshell: Take care of home matters and commit to your own path. Living your way opens up the path to loving your way too. Yes, they are both connected. Work on one – watch the other follow.
Aquarius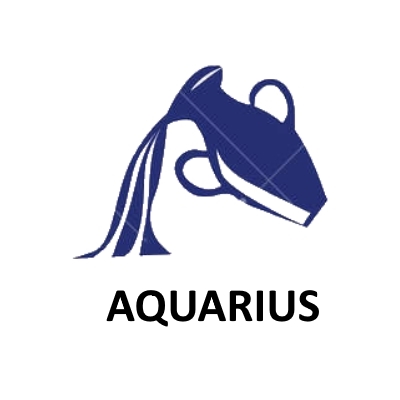 Get Insta-access
Work what makes you unique
Get ready to launch
News could take things from not to hot in a heartbeat this week. What's hot? Your message, voice, image, pitch, ideas across as wide media mix as you can come up with. Yes, everything from those Tweets to that CV, screenplay, business proposal, application or statement.
Above all, be on-brand now. And don't stray from your truth, dilute your ideas or promise more than you can deliver. Follow these three simple rules and the results of what you hear back from something you initiated could bring about a wonderful new opportunity.
You're The Voice
It's the week to launch. This includes yourself. Look also to your personal appearance, style, image and brand values. Yes, what you stand for and that 'sense' of you other people get the moment they meet you. This week says that first impression really does count. So, make it your best one.
Do this fiercely and with no apologies. The 17th sees Jupiter in your 1st trine with Mars in your 5th. One of the most heated and beneficial angles of attraction you'll see this month. Follow your passion. Initiate. Scintillate and shine. Mercury sits in-between these two acting as Cupid or go-between and facilitating communication and the sharing of ideas. The flirt factor? Dial it up to Hades level.
Venus is on the move on the 14th for a stay in your 4th. Expect benefits via home, property dealings – renting, leasing, buying, selling; those you live with from family members to sharers and an increased sense of security. Beautifying your home or lifestyle is favoured. Think of this as a fitting backdrop which supports all that out-going brand activity this week.
In a nutshell: Your message, what you set in motion or send out or alternatively, a key piece of news, sets you on course for something that seems crafted with you in mind. Whether it's a work opportunity or a personal encounter – you are the one who attracts it.
Pisces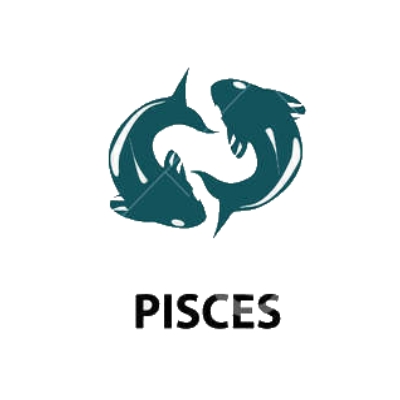 Add up your worth
Discover what you really have to work with
Home truths include what you really need, Pisces
Hidden benefits are a feature this week, Pisces. Tapping into choices and resources you may have no idea you had access to. First however, we have a worth-boosting new Moon of intense promise in your 2nd on the 12th. It buddies up with Venus which rules this house in your chart.
It's not just about your money – although this can mark a new source of income or simply a new way of relating to your cash; but also about your talents, skills and your values. Appreciating these in new ways. And perhaps upgrading your beliefs around them too.
Yes, You ARE Worth It!
Valuing yourself is a big part of this energy. If you've simply been 'settling', the massive line up of planets in your 2nd ask you to have a self-worth audit and simply see where the discrepancy lies. This is now setting you up for what happens next month when Jupiter reaches your sign. No more under-selling yourself. Or thinking that anyone can do what you do for that matter!
Bringing It All On Home
Venus is on the move from the 14th. Landing in your communicative 3rd. What or who are you looking for? Whether it's in business or in love, Venus has you broadcasting that something special while in here. Get talking.
Mars in your 4th is traditionally thought of as not being the best houseguest. This is due to your 4th being a feminine, intuitive, nurturing house. And Mars doesn't do those. With Mars, action is caring. This is however a fantastic transit for moving or doing anything to your home. That rearrangement, DIY tasks, declutter, redecoration. Especially if you are one of those people looking at spending more time working from home now.
But the real power of Mars in here is in owning your own path and direction. Your 4th links you to family and your roots. The things that are 'handed down' to us. Expectations in particular. The alignment between Mars and Jupiter in your 12th on the 17th, allows you to tap into your true path or purpose. Or see the resources you have to live the life you want.
If you have been living up to someone else's idea of what you should or shouldn't be doing, living or working at, Mercury acting as facilitator between these two will allow you to take the actions and also have the conversation that sets things straight. That's knowing you are worth it, Pisces.
In a nutshell: This week's new Moon opens up new ways to relating to what you have. And that includes all your inner qualities, Pisces. It's about more than what money buys you. You have everything you need to start living.